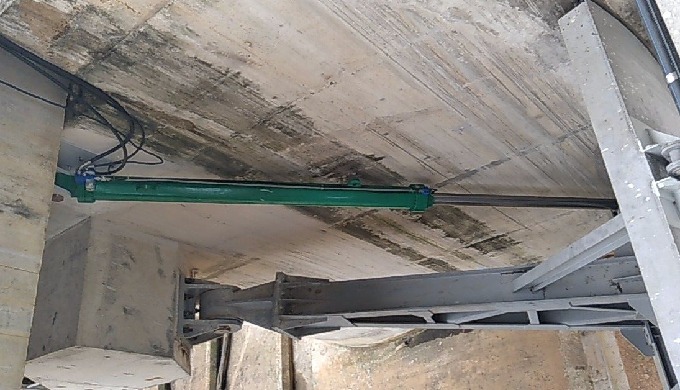 Hydraulic Cylinders for radial gates: firm and solid in performances, shape and material, they are always produced to support radial loads in the handling of sluice gates of dams. Cylinders for radial gates are designed to support the workload and to avoid corrosion due to the working environment.
For this type of hydraulic cylinders, the rod
Description of the Product
Hydraulic Cylinders for radial gates: firm and solid in performances, shape and material, they are always produced to support radial loads in the handling of sluice gates of dams. Cylinders for radial gates are designed to support the workload and to avoid corrosion due to the working environment.
For this type of hydraulic cylinders, the rods are processed with a special coating to guarantee the best resistance both of the cylinder and its seals. In addition, the external painting treatments and zinc-coating of the products allow them to be protected from corrosion.
Hydraulic Cylinders for radial gates can be customized to comply with specific uses or needs.
It is possible to have both single and double acting hydraulic cylinders for radial gates manufactured. They can be completed with control valve block together with a stroke position sensing system.
Price of the Product
Price on request
Characteristics of the Product
Dimension

Bore: up to Ø 500 mm
Category of the Product
Ask for a quote
Company catalogues - IOTTI GIOVANNI S.R.L.