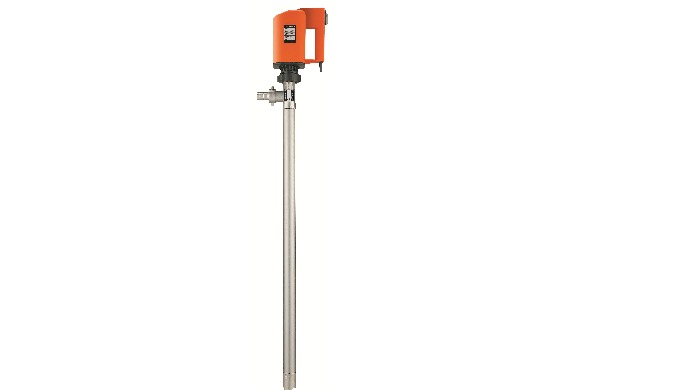 Centrifugal pumps for transferring and dividing liquid in Drum(Container)
- Removing unstable elements of pump performance with sealless structure
- Maintenance cost can be reduced remarkably due to the robust design against the indeliberate dry run for a short period.
(Max. 15 minutes)
- Preventing motor damage by installing o...
Description of the Product
Centrifugal pumps for transferring and dividing liquid in Drum(Container)
- Removing unstable elements of pump performance with sealless structure
- Maintenance cost can be reduced remarkably due to the robust design against the indeliberate dry run for a short period.
(Max. 15 minutes)
- Preventing motor damage by installing of dual safety device in the motor
- high strength material for preventing impact and strong chemical resistance material are applied to Motor casing
- Transferring various chemicals and raw materials

**Price(FOB) : USD 420.00~1200.00
Price of the Product
Price not indicated
Technical Details
- Flow : 80 ~ 165L/min
- Head : 0 ~ 22m
- Viscosity : 0 ~ 1,200cp
- Maximum Specific Gravity : 1.8
- PP, PVDF, SUS for Liquid End Material
Category of the Product