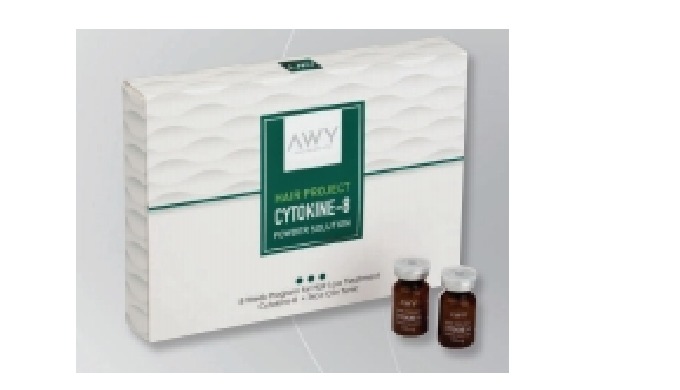 The cytokine scalp solution is dedicated to scalp care that promotes hair growth, normalizes growth cycles, and inhibits hair loss inducement factors. It is characterized by natural ingredients that are harmless to the human body, and its composition consists of four powder solutions (100ml) and one functional tonic (30ml). This product can be appl
Description of the Product
The cytokine scalp solution is dedicated to scalp care that promotes hair growth, normalizes growth cycles, and inhibits hair loss inducement factors. It is characterized by natural ingredients that are harmless to the human body, and its composition consists of four powder solutions (100ml) and one functional tonic (30ml). This product can be applied directly to the scalp once a week for a total of 8 weeks, and can be used with MTS devices to maximize the effect.
Technical Details
"Cytokine" hair growth factor of powder type
Maximization of active ingredients through own technology of Genetic recombination
Systematic scalp management, 1set for a week
Various clinical datas demonstrating efficacy
Category of the Product
I want to get more details about the product
Company catalogues - Woorhi Mechatronics Co., Ltd.