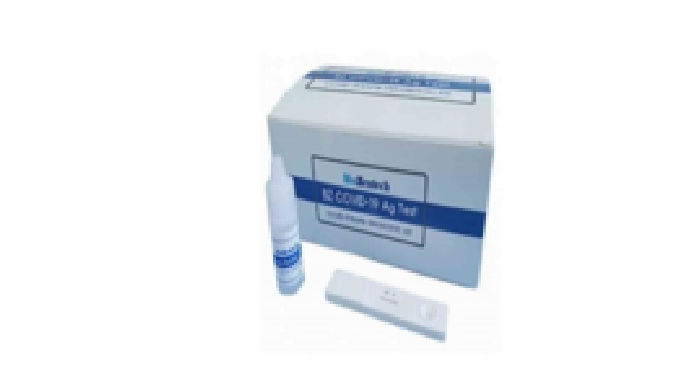 #Product Information
Coronavirus is a single-stranded positive-sense RNA virus with an envelope of about 80 to 120 nm in diameter. Its genetic material is the
largest of all RNA viruses and is an important pathogen of many domestic animals, pets, and human diseases. It can cause a variety of acute and chronic diseases. Common signs of a
Description of the Product
# Product Information
Coronavirus is a single-stranded positive-sense RNA virus with an envelope of about 80 to 120 nm in diameter. Its genetic material is the
largest of all RNA viruses and is an important pathogen of many domestic animals, pets, and human diseases. It can cause a variety of acute and chronic diseases. Common signs of a person infected with a coronavirus include respiratory symptoms, fever, cough, shortness
of breath, and dyspnea. In more severe cases, infection can cause pneumonia, severe acute respiratory syndrome, kidney failure, and even
death. The 2019 new coronavirus, or "SARSCoV-2 (COVID-19)", was discovered because of Wuhan Viral Pneumonia cases in 2019, and
was named by the World Health Organization on January 12, 2020, confirming that it can cause colds and the Middle East Respiratory
Syndrome (MERS) and more serious diseases such as acute respiratory syndrome (SARS).
This kit is helpful for the auxiliary diagnosis of coronavirus infection. The test results are for clinical reference only and cannot be used as
a basis for confirming or excluding cases alone.

# Technical Detail / Specifications
sensitivity : 97%
specificity : 99.3%.
Price of the Product
Price not indicated
Category of the Product