7_CMA GLOBAL CO., LTD - ANTI FOG CLOTH | LENSES CLEAR
- Product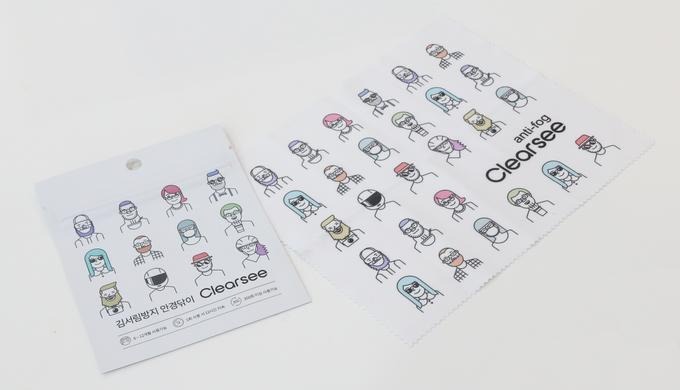 Never compromise your vision
CMA GLOBAL's anti fogcloth completely helps you keep your lenses clear of fog. Always keep your visual clarity, even when wearing a face mask.

1. prevent fog accumulation on lenses for up to 12 hou while maintaining your lenses' coating effects.
2. durable anti-fog lens cloth lasts up to 12 month
Description of the Product
Never compromise your vision
CMA GLOBAL's anti fogcloth completely helps you keep your lenses clear of fog. Always keep your visual clarity, even when wearing a face mask.

1. prevent fog accumulation on lenses for up to 12 hou while maintaining your lenses' coating effects.
2. durable anti-fog lens cloth lasts up to 12 months.
3. immediate effect! the anti fog effect starts immediately.
4. easy to use! wash and dry lenses, rub anti fog cloth on lenses.
Category of the Product