Contact - O! TREE EYEWEAR
Magokjungang 1-ro
Gangseo-gu 07807
South Korea
Ask for Info - O! TREE EYEWEAR
Legal information - O! TREE EYEWEAR
| | |
| --- | --- |
| Nature | Headquarters |
| Year established | |
| Activity | |
| Co.Registration No | 234-01-07113 |
| No employees | 0-9 Employees |
| Kompass ID? | KR123962 |
| Kompass member for | New |
| Membership | Booster International |
Presentation - O! TREE EYEWEAR
cork-eyewear, eco-friendly , World's Unique Glasses, antibacterial, non-slip

#Company Introduction
Inspired by wine cork, O!TREE Eyewear developed the world's first cork temple
to create lighter, more comfortable eyewear with innovative techniques.
O!TREE Eyewear is more valuable and loved as time passes by.

# Strength
Eco- Friendly Cork Temple
The cork used in the temple is a renewable eco-friendly material that peels the
bark of trees only once in every 10 years.
Comfortable
Cork has a high coefficient of friction, so it doesn't run down well even if you
sweat, and it has excellent elasticity and durability, giving you a comfortable fit.
Healthy and Anti-Virus
Cork is good for people who are vulnerable to environmental hormones since
it releases anions.
1

product - O! TREE EYEWEAR
Company catalogues - O! TREE EYEWEAR
Company's Videos - O! TREE EYEWEAR
Brands - O! TREE EYEWEAR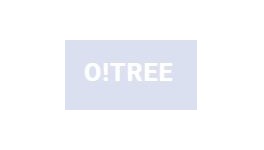 O! TREE
cork-eyewear, eco-friendly , World's Unique Glasses, antibacterial, non-slip
Mr. EU GUEN MIN
Assistant Manager
Location - O! TREE EYEWEAR
Activities - O! TREE EYEWEAR
Producer
Distributor
Service provider
Main activities within the Kompass classification
Secondary activities within the Kompass classification