Other
[Business Tour] Jeongmi-myeon Deokmari Yubi Muhwan Co., Ltd. Dangjin Seaweed Snack 'Danggims' made with Janggohang Silch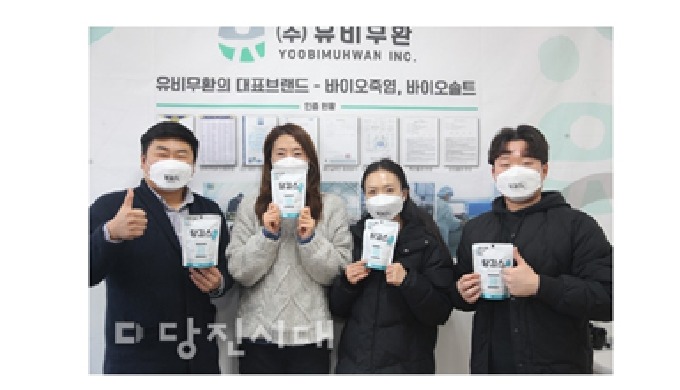 Date: June 8, 2021 7:41 AM
End: December 31, 2021 7:41 AM
Ahn Sang-jik, a young farmer who used to grow oyster mushrooms while running a Jikine farm, is now taking on a new challenge as a young entrepreneur. Following the founding of Yubi Muhwan Co., Ltd., a food manufacturing company, in January 2018, and developing 'bio bamboo salt', a salt made from 4 kinds of mushrooms, it recently launched 'Danggims', a seaweed snack using dried fruit from Dangjin.
Other
Seaweed Snack Products China's first export of 'Danggisu' to Gumi reached $2,000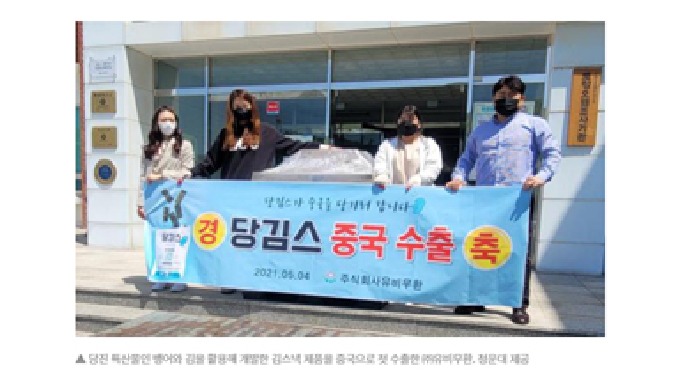 Date: June 8, 2021 7:36 AM
End: December 31, 2021 7:36 AM
[Chungcheong Today Correspondent Lee Kwon-young] Processed laver food produced by Yubi Muhwan, a company that has completed social economy start-up support education operated by Chungwoon University and Chungnam Province, has been exported to China. According to the Cheongwoon University Startup Support Education Center, CEO Yoo Bi-Mu-Hwan Ahn Sang-Jik announced that he had recently exported to China a seaweed snack product, "Dang Gims," using whitefish, a specialty of Dangjin City, and luxury seaweed from the west coast. Starting with Naver Smart Store in January, Dang Gims entered online stores such as Nong Sarang, Dangjin Farm, and post office shopping, and entered four local food stores in Dangjin.