Press release
Defense Acquisition Program Administration, Suwon 'tenergy' visited for DAPA-GO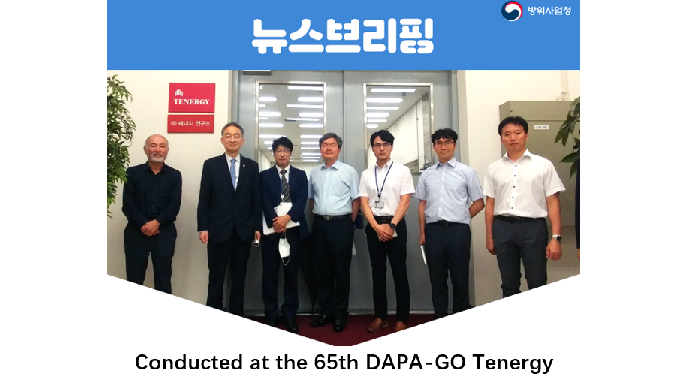 Date: August 11, 2020 1:06 AM
End: August 12, 2020 1:06 AM
The Defense Acquisition Program Administration announced on the 29th that it had conducted 'DAPA-GO' at Tenergy Co., Ltd. located in Suwon.

DAPA-GO​ is a weekly meeting held by the Director of the Defense Acquisition Program Administration as part of a field-oriented active administration, and the Defense Acquisition Program Administration responds to the results of reviewing opinions raised by companies and plans to improve the system within 7 days.
JaeKwon Choi, CEO of TENERGY Co., Ltd., said, "In order to replace the imported engines used in our military's weapon systems with domestic products and further link them to exports, we have established a mid- to long-term localization development strategy at the national level as well as improving R&D capabilities at the corporate level. And it is important to share it with the relevant industry," he said.

Too see the full script, please follow the link
Source: Jungbu Ilbo - A reliable friend of Gyeonggi and Incheon (http://www.joongboo.com)
Press release
[CEO Report] Jae-Kwon Choi, CEO of Tenergy, "Propagation of indigenous engine technology worldwide"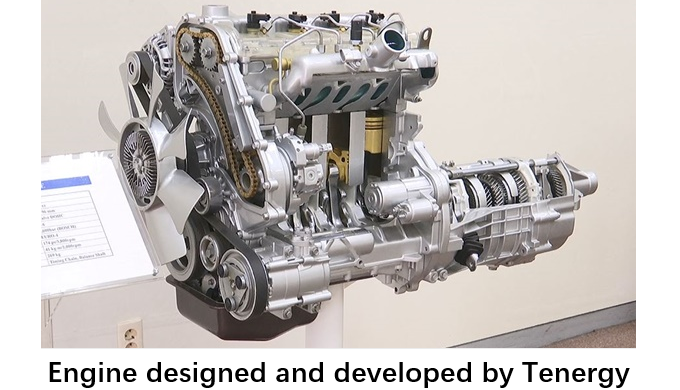 Date: August 10, 2018 1:32 AM
"In a broad sense, Korea's automobile technology is not inferior to that of Germany or Japan. Our biggest goal is to promote our technology to the global market as a professional engineering service company."

Jae-Kwon Choi, CEO of Tenergy, recently met with Money Today Broadcasting (MTN) at the head office in Suwon, Gyeonggi-do, and said, "We are expanding our customer base to the Middle East and Russia and increasing the proportion of exports. We will continue to expand our overseas expansion."

Tenergy is a company that designs and develops engines and transmissions for automobiles, motorcycles, and industrial machinery. Currently, it has research centers in Suwon and Dongtan. Automobile engines are the largest customer and are exported to the Middle East and Russia as well as Korea. As a small export company that attracts half of its current sales from overseas, it was selected as a 'World Class 300' company and was awarded the 5 million dollar export tower.

The company is an 'engineering service company' that specializes in design and development, unlike a company that has a unified system from R&D, production, and sales. Except for European companies such as FEV (Germany), AVL (Austria), and Ricardo (UK), the three major engine development companies, it is almost the only business model in Korea and Asia.