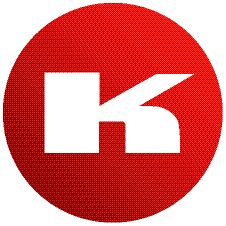 KOMPASS UKRAINE PrivJSC
Contact - KOMPASS UKRAINE PrivJSC
P.O.Box 3122
Kharkiv 61072
Ukraine
Send a message - KOMPASS UKRAINE PrivJSC
Legal information - KOMPASS UKRAINE PrivJSC
| | |
| --- | --- |
| Nature | Secondary establishment : Registered Office |
| Year established | 1993 |
| Legal form | PrivJSC |
| Describe your Company and attract Business opportunities | |
| Corporate capital | 150,000 UAH |
| Registration no | 31233108 |
| No employees (address) | 3 Employees |
| No employees | 3 Employees |
| Kompass ID? | UA211160 |
| Kompass member for | + 6 years |
| Membership | Booster |
Presentation - KOMPASS UKRAINE PrivJSC
The B2B database listing 460 000 Ukrainian companies.
Free demo -
www.demo.kompass.ua
.
Publishing of KOMPASS UKRAINE company directory.
Search for potential business partners with EasyBusiness service.
Information and advertising services to Ukrainian businesses within KOMPASS database for Ukraine, CIS, Eastern Europe and worldwide at www.kompass.com.
Supplier search.
Distribution of electronic directories, listing company data for 75 countries; access to KOMPASS International database (45 million companies 75 countries).
Business e-board and timeline at
www.board.kompass.ua
.
Ukrainian business news line at
www.news.kompass.ua
.
Link building. We accept guests articles in English for publishing on
ua.kompass.com/en
and
www.news.kompass.ua
.
Emailing campaigns, direct marketing.
Online publication of financial reports and official papers of Ukrainian companies at www.report-ukraine.com.
KOMPASS System was founded in 1944 in Switzerland and develops B2B information business in 75 countries. KOMPASS System is based on unique classification, listing 62 000 products.
You may download this company profile (as well as other Ukrainian company profiles) - Please visit:
https://ua.kompass.com/en/buy-company-list
The B2B database listing 460 000 Ukrainian companies.
Free demo -
www.demo.kompass.ua
.
POLISH
:
Link building, rozmieszczenie płci SEO dla on-line przesuwania w Ukrainie.
Nie dochodzą ręce do rozmieszczenia SEO płci na prawidłowych tematycznych placykach?
Nie znacie, jak napisać dobry artykuł?
Wątpicie w tym, że SEO- artykułu jest potrzebny dla rozkręcania i on-line przesuwania właśnie Waszej kompanii?
Nasze placyki
ua.kompass.com/news
i www.news.kompass.ua gotowe pomóc Wam w Internet przesuwaniu i dołączeniu nowych klientów w Ukrainie.
CZECH
:
Link building, zvířata SEO články pro on-line podporu na Ukrajině.
Nedostane se do rukou umístění SEO článků na správných tematických trzích?
Nevíte, jak napsat dobrý článek?
Na pochybách o tom, že SEO články potřebují pro podporu a on-line propagace právě Vaší společnosti?
Naše hřiště
ua.kompass.com/news
a www.news.kompass.ua jsou připraveny pomoci Vám v Internetové propagaci a získávání nových zákazníků na Ukrajině.
GERMAN
:
Linc Buffing, Artikeln SEO für Online-Förderung in der Ukraine.
Kommen die Hände nicht bis zur Platzierung von SEC-Artikeln auf den richtigen Themenplätzen?
Wissen Sie, wie man einen guten Artikel schreibt?
Haben Sie Zweifel daran, dass die SEO-Artikel zur Aufarbeitung und Online-Förderung genau Ihr Unternehmen benötigt werden?
Unsere Standorte
ua.kompass.com/news
und www.news.kompass.ua sind bereit, Ihnen bei der Online-Förderung und der Anwerbung neuer Kunden in der Ukraine zu helfen
SPANISH
:
Link Building, artículos SEO para la promoción en Ucrania.
¿No llega la mano a colocar artículos SEO en los sitios temáticos correctos?
¿Sabe cómo escribir un buen artículo?
¿Duda de que los artículos SEO sean necesarios para la promoción online de su empresa?
Nuestros sitios de
ua.kompass.com/news
y www.news.kompass.ua están dispuestos a ayudarle a promover y atraer nuevos clientes en Ucrania.
ITALIAN
:
Link Building, articoli SEO per la promozione online in Ucraina.
Non si arriva a mettere gli articoli SEO sui siti tematici giusti?
Sa scrivere un buon articolo?
Dubiti che gli articoli SEO siano necessari per promuovere online l'azienda?
I nostri siti
ua.kompass.com/news
e www.news.kompass.ua sono pronti ad aiutarvi nella promozione online e nell'attrazione di nuovi clienti in Ucraina
TURKISH
:
Link binası, yer altında makale için SEO terfi İnternette Ukrayna'da.
Gitmiyor yerleştirme kadar ellerinizi doğru SEO makalelerinizden "temalı" oyun alanlarında?
Güzel bir yazı yazmak gibi biliyor musunuz?
Şüphe içinde SEO makaleler yapabilmesi için ihtiyacı var ve terfi İnternette İşte mexisolar mı?
Bizim oyun alanı
ua.kompass.com/news
ve www.news.kompass.ua size yardım etmeye hazır İnternet promosyon ve Ukrayna'da yeni müşteri ilgisini çekebilir.
News - KOMPASS UKRAINE PrivJSC
2

products KOMPASS UKRAINE PrivJSC
Company's Videos - KOMPASS UKRAINE PrivJSC
General Information - KOMPASS UKRAINE PrivJSC
Export area
Worldwide, Central/East Europe, Central Asia, Middle East, North America, Asia-Pacific
Russian Federation, Belarus, Moldova, Kazakhstan, Uzbekistan, Turkmenistan, Tajikistan, Lithuania, Lithuania, Estonia, Kyrgyzstan, Georgia, Armenia, Azerbaijan, United Arab Emirates, Iraq, Cyprus, Pakistan, Iran, Canada, Australia, Japan
Brands - KOMPASS UKRAINE PrivJSC

Location - KOMPASS UKRAINE PrivJSC
Contact people - KOMPASS UKRAINE PrivJSC
Vladyslav Butyrin
Director (Director)
Activities - KOMPASS UKRAINE PrivJSC
Producer
Distributor
Service provider
Main activities within the Kompass classification
Secondary activities within the Kompass classification