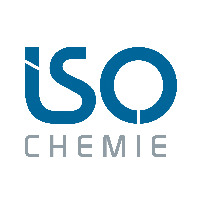 ISO-CHEMIE GmbH
Use the blue technology.
Contact - ISO-CHEMIE GmbH
Röntgenstrasse 12
73431 AALEN
Germany
Send a message - ISO-CHEMIE GmbH
Legal information - ISO-CHEMIE GmbH
| | |
| --- | --- |
| Nature | Head Office |
| Year established | 1977 |
| Legal form | Gesellschaft mit beschränkter Haftung |
| Describe your Company and attract Business opportunities (NAC08) | Non-specialised wholesale trade (4690) |
| Handelsregister | HRB 500216 Ulm |
| Firmenbuchnummer | HRB 500216 Ulm |
| VAT no | DE144633343 |
| No employees | 200 Employees |
| Kompass ID? | DE607127 |
| Kompass member for | + 7 years |
| Membership | Booster International |
Presentation - ISO-CHEMIE GmbH
Innovative system solutions for industry and building applications in the business fields:

Building sealing systems in line with GEG and RAL requirements

(for windows, metal, wood and façade building as well as for fire protection)

Sealing products made of various material combinations

(e.g. fleece materials, textiles, etc.)

Foam packaging

(presentation and complete packaging, constructive packaging, logistics and transport packaging)

Sport and leisure items made of foam

(water dumbbells, floats, aqua jogging belts)

Technical parts and foams made of PE and PUR foams

(flat gaskets, profiles, blanks, moulded parts)

Self-adhesive cellular caoutchouc

(flat gaskets)

Sealing system, Adhesive Tapes, Sealing Products, General Construction, Curtain Walling, Timber Frame Houses, Metal Cladding, Fenestration, Profile Fillers, Acoustic Insulating, PE Sealing Tapes, Thermal Barrier Tapes, Backer Rod, Window Sealing Films, Adhesives, Adhesive Tapes, Fire Protection Products, EPDM Sealing Strips, Butyl Tapes, Impregnated Sealing Tapes, PUR sealing tape, foam technology, foam sealant tape, Metal Building Sealing System, Facade Sealing, Window Sealing, Fire Protection, joint sealing, 3-level seal, durable sealing solutions, environmentally-friendly, Energy efficient, sustainable sealing solutions, wind proof sealant, air tight, vapour diffusion, Sealing protection for joints, steel construction, energy saving
General Information - ISO-CHEMIE GmbH
Certifications
| | |
| --- | --- |
| Type: | Dichtbänder aus Polyurethan und Polyethylen |
| Number | EBP-BÄ-3.1. |
| Type: | ISO 14001:2015 |
| Type: | Schaumstoffe / Technische Teile |
| Number | EPD-TT-3.1. |
| Type: | ISO 9001:2015 |
Brands - ISO-CHEMIE GmbH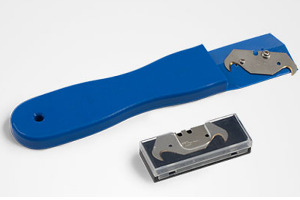 ISO-TOOL (Producer)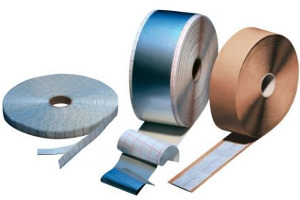 ISO-BUTYL (Producer)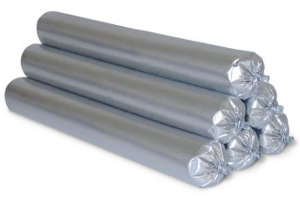 ISO-TOP (Producer)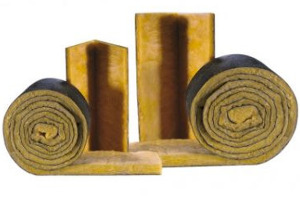 ISO-ACUSTIC (Producer)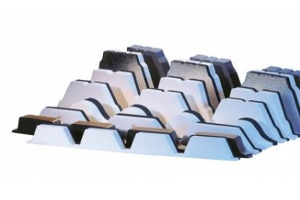 ISO-PROFIL (Producer)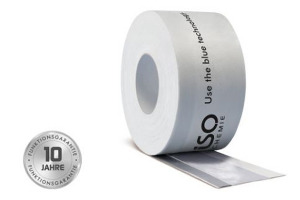 ISO-CONNECT (Producer)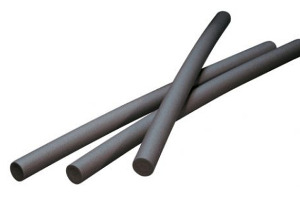 ISO-ZELL (Producer)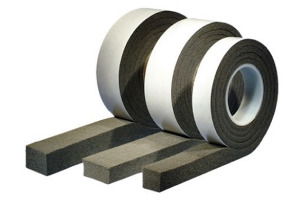 ISO-FLAME (Producer)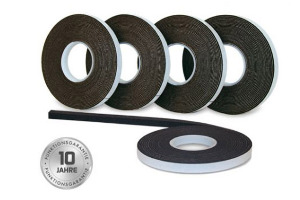 ISO-MEMBRA (Producer)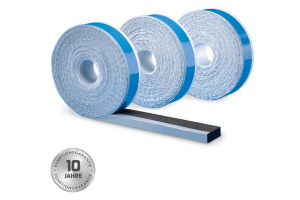 ISO-BLOCO (Producer)
Martin J. Deiß
CEO - Chief Executive Officer (Geschäftsführung)
Herr Josef Deiß
CEO - Chief Executive Officer (Geschäftsführung)
News - ISO-CHEMIE GmbH
Participate in an event
EQUIPBAIE 2020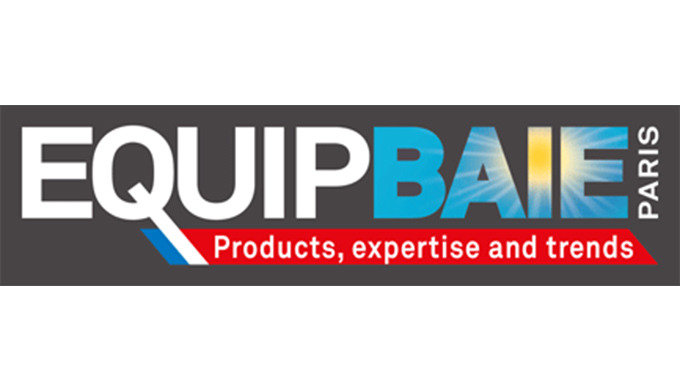 Date: November 16, 2020 11:00 PM
End: November 20, 2020 10:59 PM
Location: Paris, Frankreich
Visit us at the trade fair for windows and doors "EQUIP BAIE" on 17 - 20 November 2020 in Paris.
Press release
ISO-CHEMIE STARTET NACHHALTIGKEITSINITIATIVE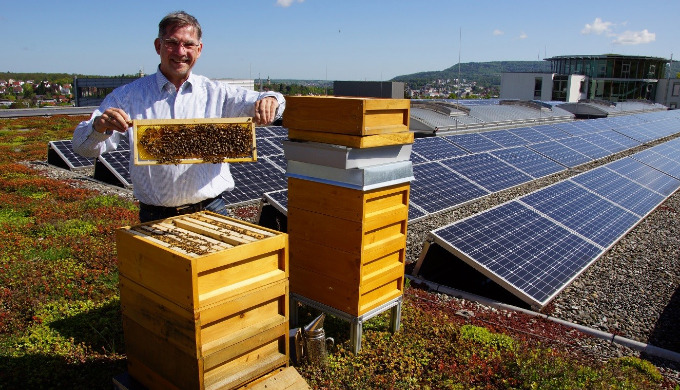 Date: April 29, 2020 12:05 PM
Contact details Inge Knorn / E-Mail: i.knorn@iso-chemie.de / Tel.: 07361 / 94 90 36
ISO-Chemie baut seine unternehmerischen Umweltaktivitäten weiter aus und ruft eine lokale Nachhaltigkeits-Offensive ins Leben. Der Hersteller von technischen Schaumstoffen und Gebäudeabdichtungslösungen hat ein Bündel von ökologischen Maßnahmen in die Wege geleitet. Sie schützen bedrohte Insekten, insbesondere Bienen und fördern den Artenschutz sowie die Biodiversität am Standort.

Die Inhaber der ISO-Chemie, Josef Deiß und Dr. Martin Deiß, haben die Nachhaltigkeitsinitiative zur Chefsache erklärt und einen Reigen an umweltschützenden Maßnahmen in die Wege geleitet. Wichtige Unterstützung erhalten sie dabei durch die Mitarbeiterinnen und Mitarbeiter des Unternehmens, die Patenschaften für mehrere ökologische Einzelprojekte am Unternehmenssitz übernommen haben. Dr. Martin J. Deiß, Geschäftsführer ISO-Chemie sagt: "Mit unserer Nachhaltigkeitsinitiative übernehmen wir ganz pragmatisch am Standort Verantwortung für eine lebenswerte Zukunft künftiger Generationen. Dabei haben wir den aktuellen Schwerpunkt auf den Schutz bedrohter Insekten gelegt." Dr. Deiß J. erläutert: "Mit einem Insektenhotel und Wildblumenwiesen, die wir angelegt haben, möchten wir eine Bruthilfe und eine Nahrungsquelle für Wildbienen schaffen. Wir haben auch ein Bienenvolk auf dem begrünten Dach unseres Firmengebäudes in der Röntgenstraße angesiedelt, für das unser Entwicklungsleiter, der nebenberuflich Imker ist, die Patenschaft übernommen hat."

Seit Gründung der ISO-Chemie vor über 40 Jahren engagiert sich das Unternehmen für einen verantwortungsvollen Umgang mit Mensch und Natur. Alle Produkte und Verfahren, die der Abdichtungsspezialist zur Energieeinsparung herstellt, werden auf ihre Umweltverträglichkeit und nachhaltige Wirkung hin geprüft.
Sehr früh hat ISO-Chemie die Zertifizierung nach der internationalen Umweltmanagementnorm ISO 14001 eingeführt. Dieses Umweltmanagementsystem basiert auf freiwilligen Unternehmensmaßnahmen zum Umweltschutz, die zu einem kontinuierlichen Verbesserungsprozess beitragen.

Als ein führender Hersteller von Gebäudeabdichtungslösungen ist es für ISO-Chemie selbstverständlich, dass das Unternehmen kontinuierlich den Energieverbrauch reduziert und die CO2-Emissionen in der Fertigung und in der Verwaltung senkt. Dr. Martin J. Deiß: "ISO-Chemie hat eine Vielzahl von energieeffizienten und nachhaltigen Abdichtungslösungen auf den Markt gebracht, die sich positiv auf die Gebäudeenergiebilanz auswirken. Sie tragen allesamt dazu bei, dass der Energieverbrauch durch unsere Abdichtungsprodukte an Gebäuden und Anlagen merklich reduziert wird".

Ein Großteil der Abdichtungsprodukte von ISO-Chemie wurde mit der renommierten GEV-Umweltkennzeichnung als "sehr emissionsarm" ausgezeichnet. Verarbeiter und Bauherren haben dadurch die Gewissheit, dass diese Produkte keine gefährlichen Stoffe an die Raumluft abgeben. Ferner hat das Familienunternehmen eine Umwelt-Produkt-Deklaration, EPD (Environmental Product Declaration) für sein komplettes Produktsortiment erarbeitet. Die EPD legt eine umfassende Bilanz aller Umweltauswirkungen offen, die mit der Produktherstellung verbunden sind. Sie gibt darüber hinaus Aufschluss über deren positive Auswirkungen auf den Energieverbrauch und damit auf die Ökobilanz von Gebäuden.

Location - ISO-CHEMIE GmbH
Opening hours - ISO-CHEMIE GmbH
Activities - ISO-CHEMIE GmbH
Producer
Distributor
Service provider
Other classifications (for some countries)
NACE Rev.2 (EU 2008) : Non-specialised wholesale trade (4690)
WZ (DE 2008) : (0222)
ISIC 4 (WORLD) : Non-specialized wholesale trade (4690)